The world of health care is a broader area, and for every specific medical condition, there is one or other therapy. Amongst all the major areas of health care and medicines, physical therapy is well-known and considered as one of the most different ways of treating patients.
Physical therapy or physiotherapy is the medical and rehabilitations treatment that helps people restoring the physical movements and functions. Today, like other medical fields, physical therapy is too undergoing major changes and enhancements. Many of the older techniques have been replaced with the new ones. But, there are many physical therapies that will change your idea about physical therapy and out of many, we are discussing 5 here.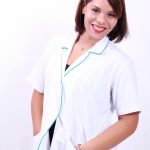 Physical Therapy is a growing cost effective solution to the most common diseases and it lets you to drive away your illness without spending a whole lot of money by only paying your therapist a regular visit to overcome your disease. Not only will I say that it is a cost-effective way, but it also allows the people to avoid various high-end surgeries that are really costly to go through – though cost is not a decisive factor, you also are avoid the impairment that is followed after going through some kind of surgery.