Trusting your health in the hands of someone you don´t completely know is not something easy, it is more of a complicated situation. Follow these tips and find the best physical therapist for you in no time.
Insurance Coverage

This is the first question you need to ask your physical therapy because if you love his or her work, but your insurance policy won´t cover its services, you might be spending a fortune on every session. Sometimes you don´t even need to meet with the person but just call and ask to make sure he or she does or does not work with your insurance.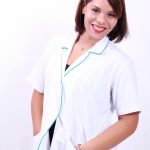 Physical Therapy is a growing cost effective solution to the most common diseases and it lets you to drive away your illness without spending a whole lot of money by only paying your therapist a regular visit to overcome your disease. Not only will I say that it is a cost-effective way, but it also allows the people to avoid various high-end surgeries that are really costly to go through – though cost is not a decisive factor, you also are avoid the impairment that is followed after going through some kind of surgery.