Q1. What is Physical Therapy?
Physical therapy is the therapy that is needed to treat any disorder or health problem that makes movement difficult, wherein the patient is unable to perform tasks of everyday nature. With the proper administration of physical therapy a patient can move better and may also experience the alleviation of pain.
With the goal of making daily activities and tasks easier to perform, physical therapies functions to improve and restore the fitness level of the patient. One can feel the difference while walking, going up the stairs  as well as getting in and out of the bed.
This type of therapy is also helpful when patients want to recover after major surgeries. In fact, physical therapy is also helpful when it comes to dealing with problems such as COPD and arthritis.
Q2. What do physical therapists do?
A physical therapist also goes by the name of kinesiologist. While different countries have different names to refer to the professionals involved in physical therapy. The basic function of a physical therapist is the same.
They are responsible for maintaining and providing therapies that are effective in helping people reach their maximum mobility and function. Whether a patient is affected by the loss of motion due to ageing, or is experiencing problems in performing daily tasks, the role of the physical therapists remains the same- they help people to maximize the quality of life after a comprehensive analysis of the emotional, social, physical and psychological well-being. Physical therapists work in various health spheres that involves treatment and rehabilitation.
Q3. How is Physical Therapy beneficial for me?
If you are afflicted by any motion related problem or are suffering from a disorder that affects daily tasks or have become immobile due to ageing- no matter the issue, physical therapy can prove to be extremely helpful.
A physical therapist will carefully examine you and discuss your symptoms. She/he will also analyze your daily activities to work out a systematic plan that should prove to be of most help to you.
Q4. What are the best physical therapy methods?
When it comes to physical therapy, there is no one best method. Every technique is designed to treat a particular disorder. The various physical methods include- manual therapy, ultrasound, ice and heat, low level laser, traction, exercise, to functional electrical stimulation. Manual therapy is the hands on approach that used to treat various pains. It is also helpful in backbone related problems. Exercise is another best therapy that is effective in treating in an injury. It is also the go-to strategy that is used in the treatment and prevention of pain. While electrical stimulation is the therapy that is used to restore muscular functions.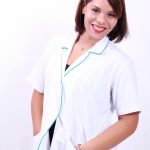 Physical Therapy is a growing cost effective solution to the most common diseases and it lets you to drive away your illness without spending a whole lot of money by only paying your therapist a regular visit to overcome your disease. Not only will I say that it is a cost-effective way, but it also allows the people to avoid various high-end surgeries that are really costly to go through – though cost is not a decisive factor, you also are avoid the impairment that is followed after going through some kind of surgery.