Physical therapy has played a very vital role in the day to day lives of many people in the world all over. Through the years many people have benefited from the different forms of physical therapy. From fortune 500 company CEOs to small business owners physical therapy has proved helpful as some have been able to cope with their daily struggles through getting this therapy sessions very often.
Doctors and scientists have all come to terms with the fact that physical therapy is beneficial to the human body and the evidence is seen as the numbers of people that have seek physical therapists services. In this article we shall focus on some of the benefits of physical therapy.
So what do you get in when you apply physical therapy in your daily or weekly schedule?
Improve Mobility and Motion.
We have seen a high rise in the number of people who are obese who have hard time in walking, running or even bending. The need to have physical therapists that know how to handle all their clients will be of help to the society. These therapists' experts take patients through exercise and activities that are aimed in improving mobility and motion. Our movement is essential to physical activity and helps us to overcome some diseases like heart attacks and hip fractures, since our bones and muscles are stretched. The need to have a constant and consistence movement is fundamental in maintaining a healthy balance system.
You can avoid Surgery and Drugs by doing physical therapy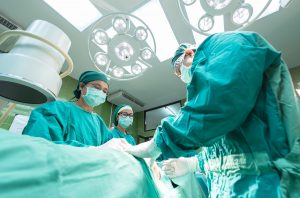 Are you having a problem with some of the tablets that you are taking? Are some of the prescription drugs making feel weak? Do you feel that you need a means that can cure you with fewer side effects? Physical therapy has proved beyond any doubt that it can be used to treat certain diagnoses. On many occasions we have seen cases where back pains have been treated by use of prescribed drugs when physical therapy has proved more appealing in curbing such problems. The football world has embraced the use of physical therapy in treating most of their injuries and this has helped many players evade the knife.
Recover from Stroke
Whenever someone has had a stroke they always have an issue with their muscles and how flexible they can be. Stroke keeps you at one point unable to move, that is why physical therapy session is very important as it will help strengthen the weakened parts of the body and increase your balance. In order to improve mobility in bed or in the showers for patients that have had strokes, it's advisable that they undergo physical therapy.
In conclusion, the benefits that come with physical therapy are very many and truth be told they can't really outlined in some words, the benefits have shocked the medical world as the use of physical therapy has been on the rise and this is only bound to improve as many people are turning to the use of physiotherapists to help them and it's working. The next time you have that back ache, why not give physical therapy a try.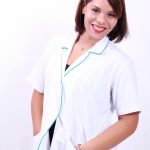 Physical Therapy is a growing cost effective solution to the most common diseases and it lets you to drive away your illness without spending a whole lot of money by only paying your therapist a regular visit to overcome your disease. Not only will I say that it is a cost-effective way, but it also allows the people to avoid various high-end surgeries that are really costly to go through – though cost is not a decisive factor, you also are avoid the impairment that is followed after going through some kind of surgery.