When it comes to your body health, a lot need to be done to keep it fit. A healthy body improves the quality of life. Your day to day activities will run smoothly under a body that is taken care of. Physical therapy comes in to restore, promote and maintain your overall health requirements. Accident victims and people with disabilities no longer need to restrain themselves from quick recovery exercises. Physical therapy involves the following exercises for your required fitness.
Aerobic exercise
These exercises involve conditioning muscles like the heart to receive a faster oxygen supply more efficiently. Activities like swimming, running, walking and jumping are good examples of aerobic exercises. The physical therapist encourages these exercises to facilitate quick recovery and maintenance of your overall body health. Most people go to the gym for their aerobic classes and related exercises.
Balancing exercise
Balancing exercises involve actions like stretching your legs, arms or any injured part. The aim is to introduce the injured part in carrying out simple activities on your way to recovery. Sometimes, patients may feel that participating in balancing exercises is not an essential element towards recovery, but experienced physiotherapist recommends these activities to improve your body functions.
Endurance exercise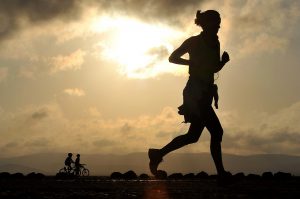 These are exercises aimed at increasing your heart rate and respiratory rate. Intensive running, walking, cycling are some of the endurance exercises recommended by physical therapists. Once your organs are conditioned to endure, you will be pronounced a healthy person. Endurance exercises help to improve the functioning of your lungs, blood vessels, and the heart.
Stretching exercise
If you are experiencing reduced functioning of your body organs, physical therapist recommends stretching exercises. When stretching exercises are regularly incorporated into your daily routine, you will be assisting your muscles to gain flexibility. The main purpose is to prevent future injuries. Once you are done with your stretching exercises, you will experience invaluable benefits including stress-free life, better posture, improved circulation of air and blood. Some of these exercises include press-ups, sit-ups, rollers and jumping.
Strengthening exercise
Are your looking forward to a healthy and energetic body? Well, physical therapists recommend a variety of stretching exercises. Why? Stretching exercises prevent muscle pools and vein constriction. Taking part in such exercises aims at improving your general blood and oxygen flow in the various organs of your body. Some of the stretching exercises include; press-ups, running, muscle flexing and jumping among others.
For the individuals going through pain and want to bounce back into normalcy, stretching exercises will offer you a simple way to start over.
By being involved in general exercises, you will be on the right track towards improving your general body wellness as well as avoiding future injuries. Physical therapist gets you involved in these exercises at your own convenience. You can have a mentor who is a physiotherapist to take you through the recovery process. Your commitment to these physical exercises will promote quick recovery and therefore, personal dedication is needed. With the above practices in place, you can be sure of witnessing your therapy, recovery with impressive results within a short time.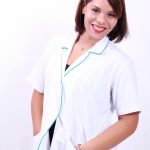 Physical Therapy is a growing cost effective solution to the most common diseases and it lets you to drive away your illness without spending a whole lot of money by only paying your therapist a regular visit to overcome your disease. Not only will I say that it is a cost-effective way, but it also allows the people to avoid various high-end surgeries that are really costly to go through – though cost is not a decisive factor, you also are avoid the impairment that is followed after going through some kind of surgery.