Physical therapy has played a very vital role in the day to day lives of many people in the world all over. Through the years many people have benefited from the different forms of physical therapy. From fortune 500 company CEOs to small business owners physical therapy has proved helpful as some have been able to cope with their daily struggles through getting this therapy sessions very often.
Doctors and scientists have all come to terms with the fact that physical therapy is beneficial to the human body and the evidence is seen as the numbers of people that have seek physical therapists services. In this article we shall focus on some of the benefits of physical therapy.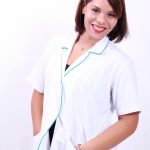 Physical Therapy is a growing cost effective solution to the most common diseases and it lets you to drive away your illness without spending a whole lot of money by only paying your therapist a regular visit to overcome your disease. Not only will I say that it is a cost-effective way, but it also allows the people to avoid various high-end surgeries that are really costly to go through – though cost is not a decisive factor, you also are avoid the impairment that is followed after going through some kind of surgery.