Q1. What is Physical Therapy?
Physical therapy is the therapy that is needed to treat any disorder or health problem that makes movement difficult, wherein the patient is unable to perform tasks of everyday nature. With the proper administration of physical therapy a patient can move better and may also experience the alleviation of pain.
With the goal of making daily activities and tasks easier to perform, physical therapies functions to improve and restore the fitness level of the patient. One can feel the difference while walking, going up the stairs  as well as getting in and out of the bed.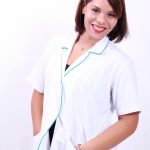 Physical Therapy is a growing cost effective solution to the most common diseases and it lets you to drive away your illness without spending a whole lot of money by only paying your therapist a regular visit to overcome your disease. Not only will I say that it is a cost-effective way, but it also allows the people to avoid various high-end surgeries that are really costly to go through – though cost is not a decisive factor, you also are avoid the impairment that is followed after going through some kind of surgery.